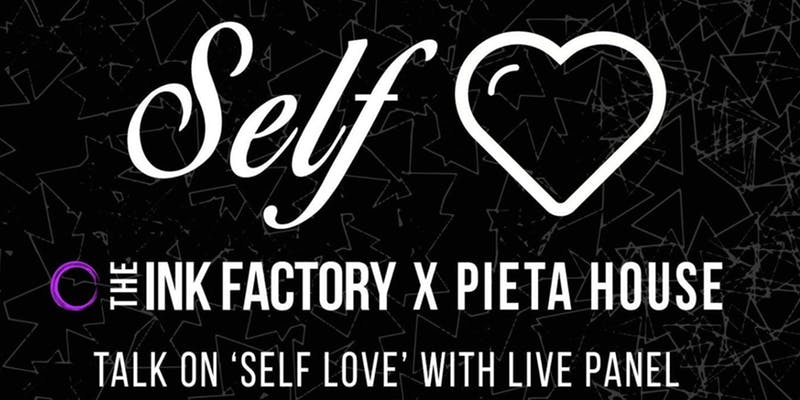 Pieta House Charity Event
On Saturday the 17th of November across our two studios on 15 Wellington Quay and 19 Parliament Street, our yearly Suicide Prevention charity drive in aid of Pieta House will be taking place from 12pm-6pm! Tickets will be dispensed on a first come first serve basis, so arrive early to avoid disappointment.
We will be Tattooing 'Self-love' on the day for a donation of €50 which will go directly to this incredible organisation. In the last two years we've raised up to €25k and we hope that with your help we can continue to tackle this massively important national issue.
We chose this years motif of self-love because we believe that self-compassion and empathy for one's own well being is the bedrock for a healthy mental state. Taking the time to invest in yourself, caring and nurturing and cultivating your spiritual, emotional and physical welfare is the key to maintaining a healthy mind.
As always, there'll be food, entertainment and a lot of positive vibes on the day. This year we'll also be adding an online donation facility- so if you can't make it down on the day you can donate remotely. Remember, you don't need to get inked on the day in order to make a donation!
Talk on Self Love
As a part of our annual Charity Tattooing event in aid of Pieta House, we are going to wrap up the day with a talk on SELF LOVE.
We are blessed to have our health and wealth and feel a responsibility to be proactive about the wellbeing of our community. For some people, it is a strange concept to comprehend and hard to get a grasp of. It takes courage and support from the people around us. It is an honour to provide the space and bring along amazing human beings to share the message of SELF LOVE.
Jonathan Smith is not only an active member of the Rathmines community where he runs his famous Ernesto's Coffee Shop but he is also an avid sea swimmer. Sea swimming helps Jonathan to sustain his mental health and stay positive.
Norah Finn is the founder of Alethea Centre where she has created a special community where people are welcome to come for a cup of tea and end up staying in order to work on the mind, body and soul in a gentle and powerful way. Norah will share her passion for this subject.
Rob Connolly is one of the founders of The Ink Factory which values from its inception have been to provide the space where people will feel comfortable and treated with respect and dignity. Why community is at the core of the business and why it is essential to speak up about our mental health.
---
GIVEAWAY: On the night we will giveaway 3 floatation sessions generously gifted by The Harvest Moon Centre.
Please share this status and spread the word! Hope to see all your wonderful people on Saturday the 17th of November.
"You yourself, as much as anybody in the entire universe deserve your love and affection." – The Buddha.
In memory of John Connolly.