Book in for a laser treatment
Laser Tattoo Removal Service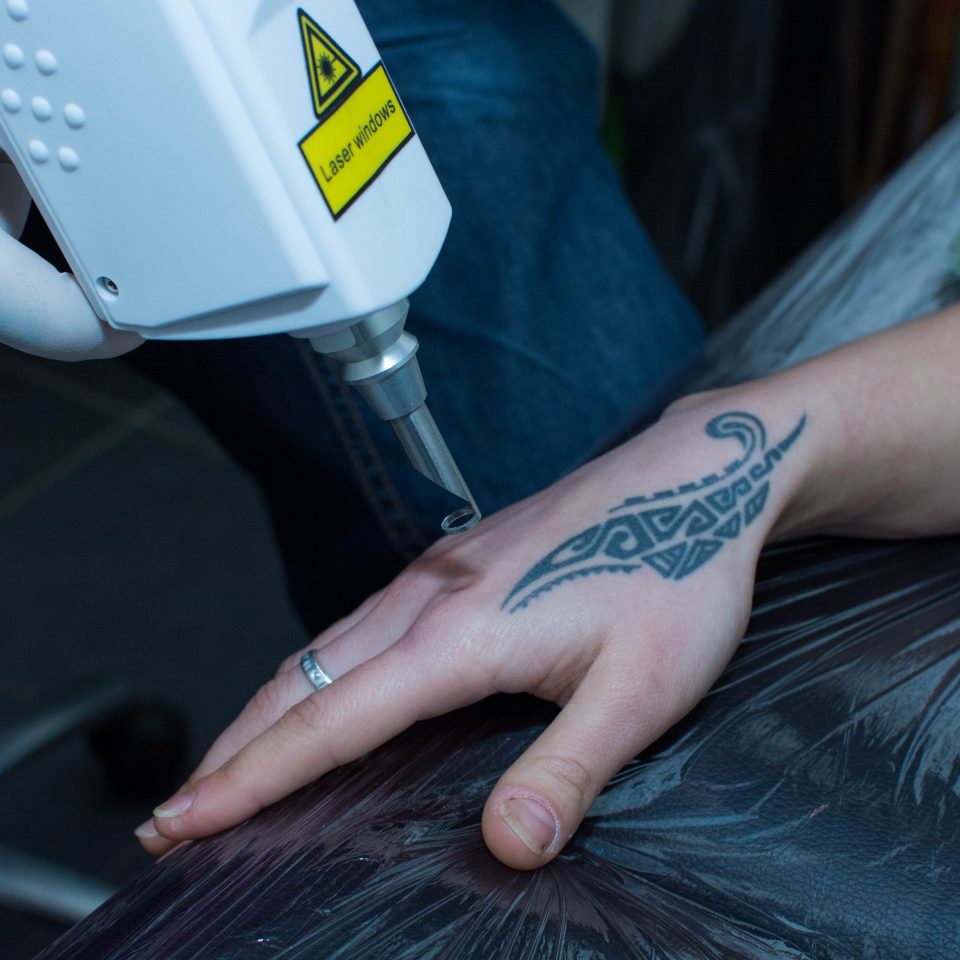 So you thought it'd last forever (tut, tut) so you went ahead and inked their name onto your skin. Or worse still that team you loved  got relegated two divisions and are now playing just about the Vauxhall conference, meaning that the crest you emblazoned onto your back doesn't look so cool now.
We get it.
Don't worry though guys, we've got you covered! Sometimes people make mistakes, that's why pens have erasers. Tattooing should be no different- that's why we've gone ahead and got a state of the art Tattoo Laser Removal machine into our premises here at No.15 Wellington Quay. Furthermore we went and got the best guy out their to do the job and sent him on a whole host of courses to ensure that he's up to date on the latest techniques that will get rid of those pesky names and dates.
Furthermore we're offering 10 sessions of Laser removal for only €400 or €50 per stand alone session if you don't feel like taking us up on this offer. Whatever your choice may be rest assured that we've got the technical ability to greatly reduce and remove your past mistakes. Simply pop in for a free consultation or call us on (01) 6708641 to see what we can do for you.
Book in for a laser treatment